E.T.
Director Steven Spielberg giving E.T. a bath on the set of the film.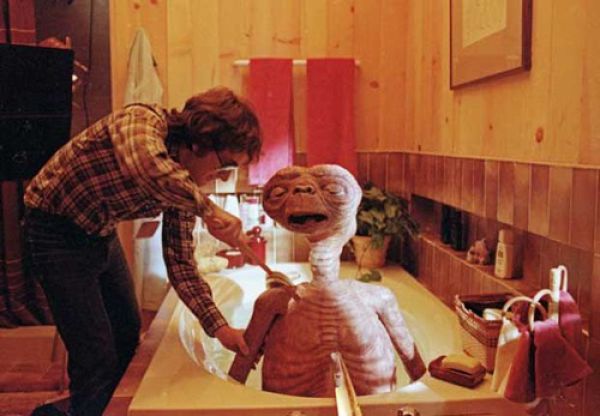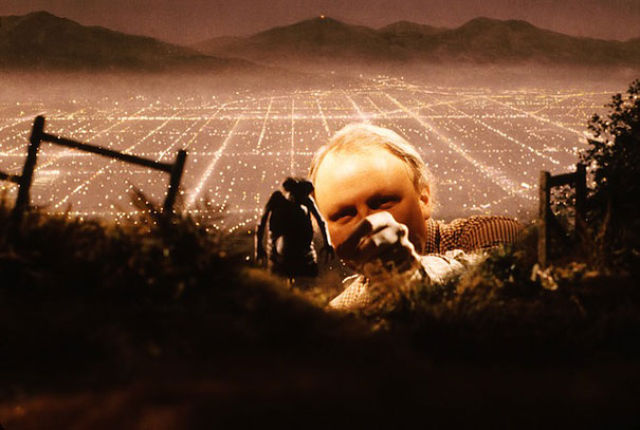 The Big Lebowski
Director Joel Coen checking in on The Dude during the trippy dream sequence.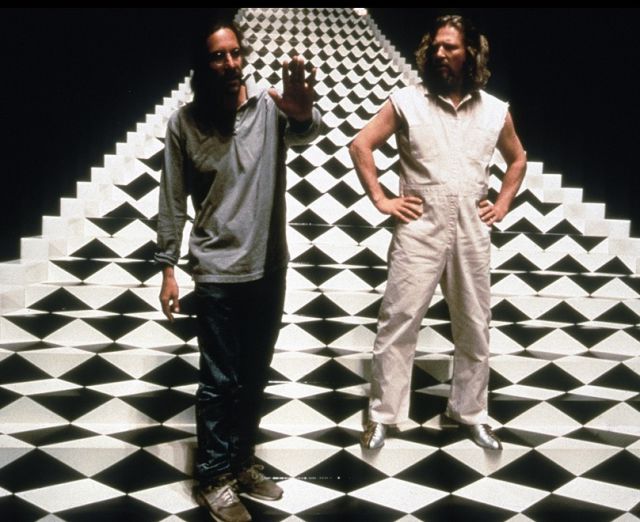 Django Unchained
Leo taking a break from the director's point of view.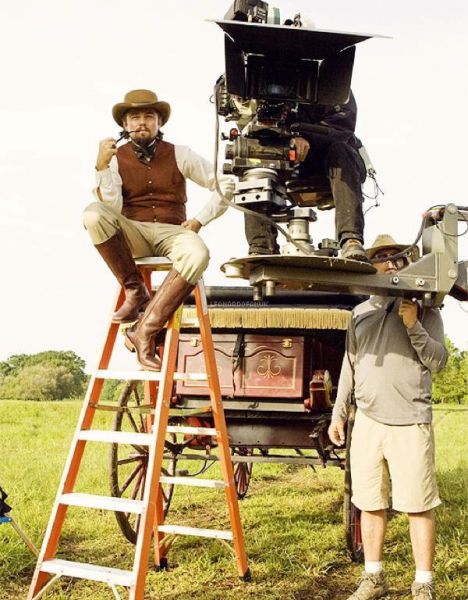 The Dark Knight
Heath Ledger practices for the final scene of the movie when he's hanging from the skyscraper. It looks a bit different than you may remember.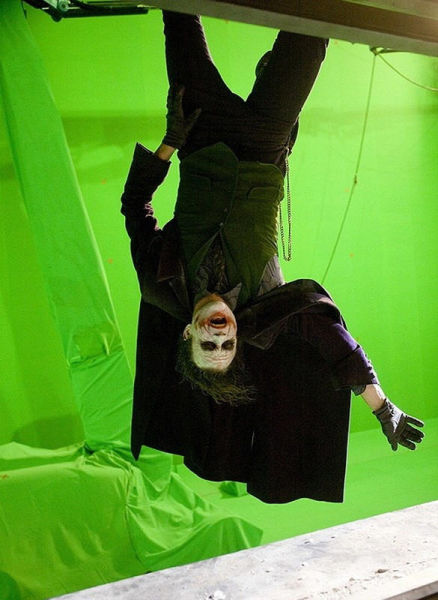 The Joker without his recognizable makeup.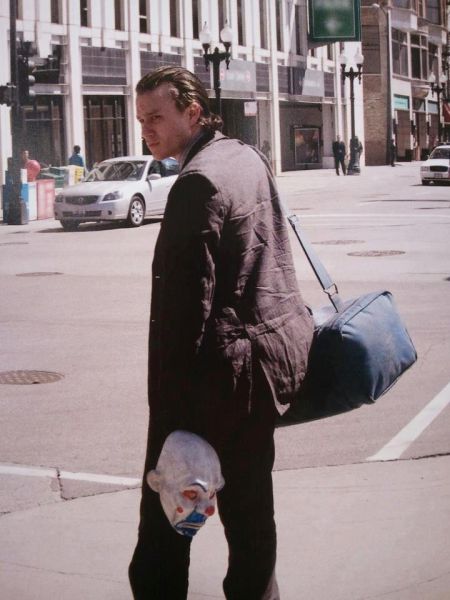 Christopher Nolan using toy cars to plan out chase scenes with his stunt director.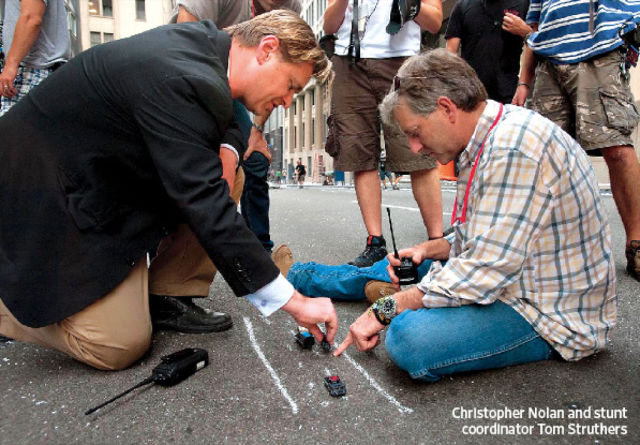 Fantastic Mr. Fox
Bill Murray literally "on the set".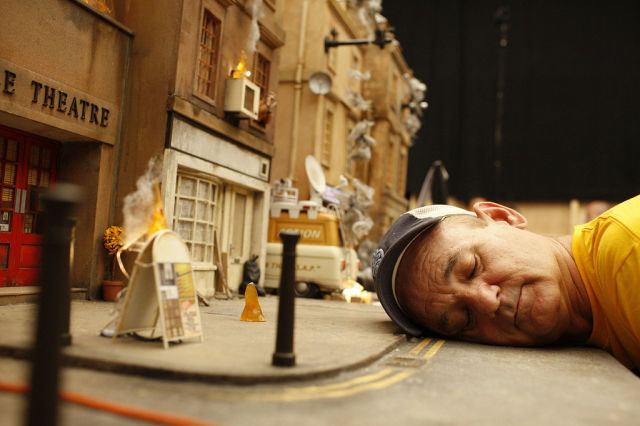 Filming of the MGM Lion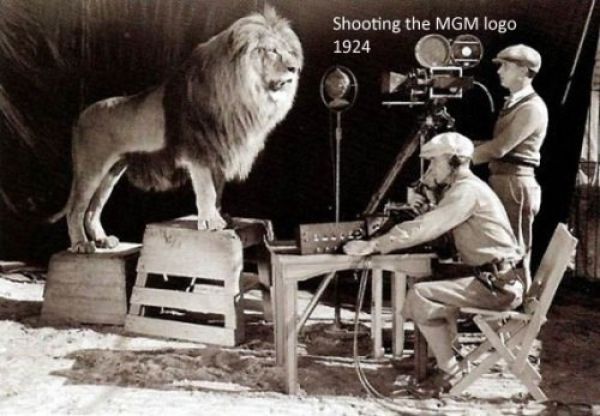 Star Wars
R2D2 having a sandwich during a filming break.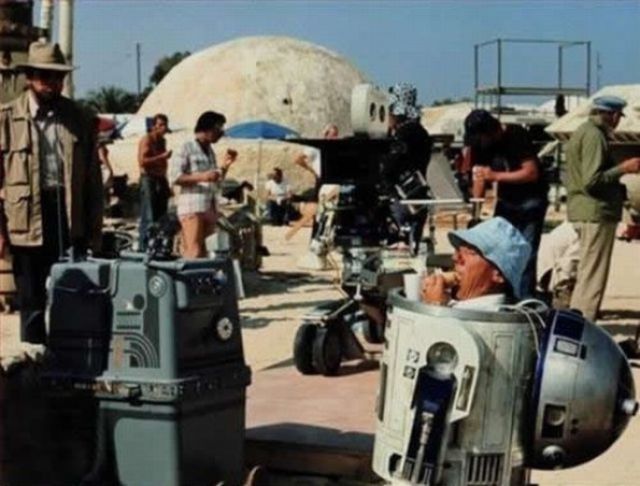 Chewbacca getting a bit frisky during one of the funnier outtakes.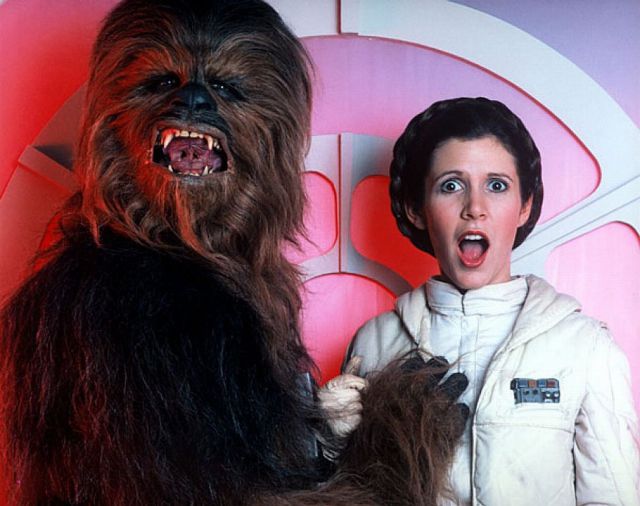 Frankenstein
Even Frankenstein's monster needed to find time for a cup of tea and a quick snack!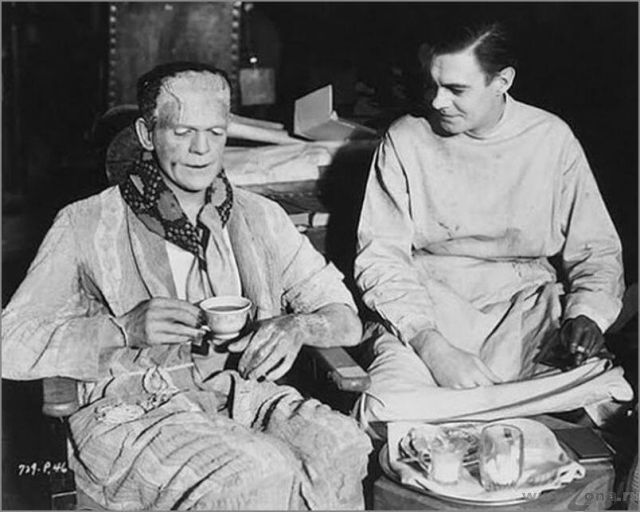 Ghostbusters
The Stay Puft Marshmallow Man wreaking havoc on an innocent city.