Godzilla
Similarly, Godzilla (albeit only his lower half) terrorizes a poor Japanese town.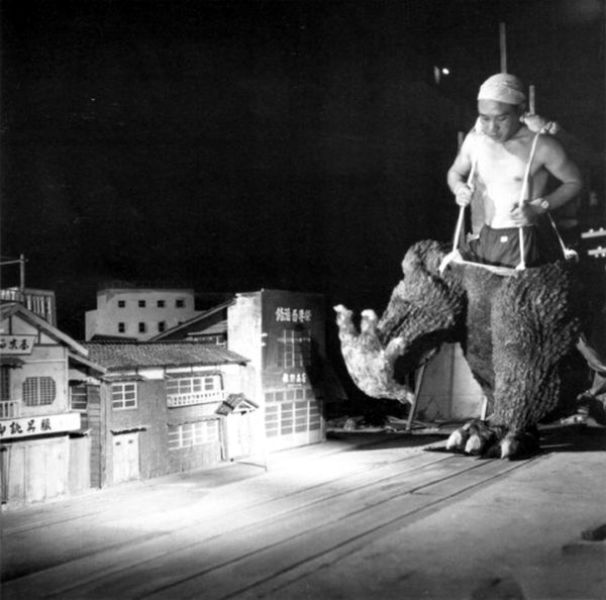 The Wizard of Oz
The amazing set of Munchkinland.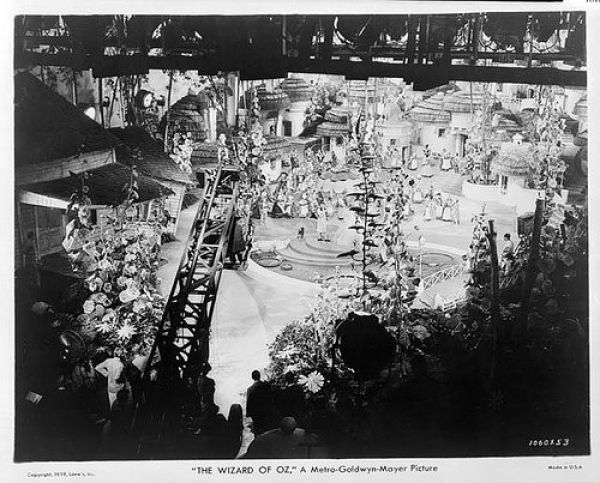 Back To The Future
The DeLorean, which was much smaller than most of us remembered.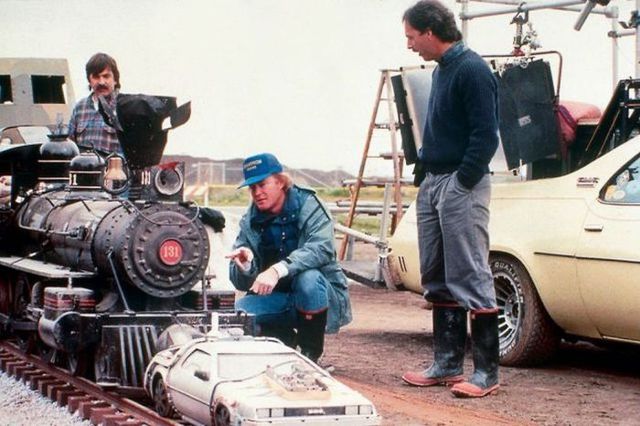 The Hobbit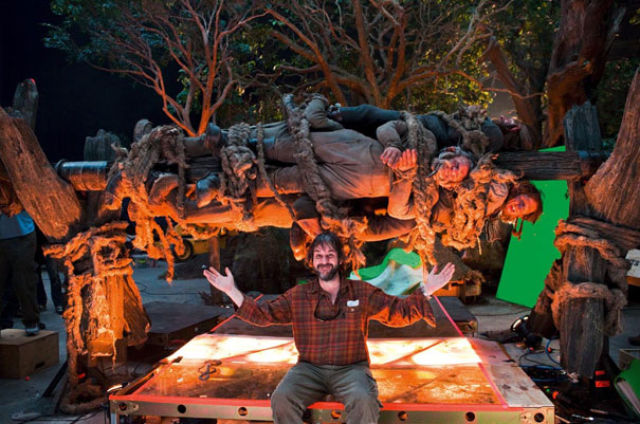 Titanic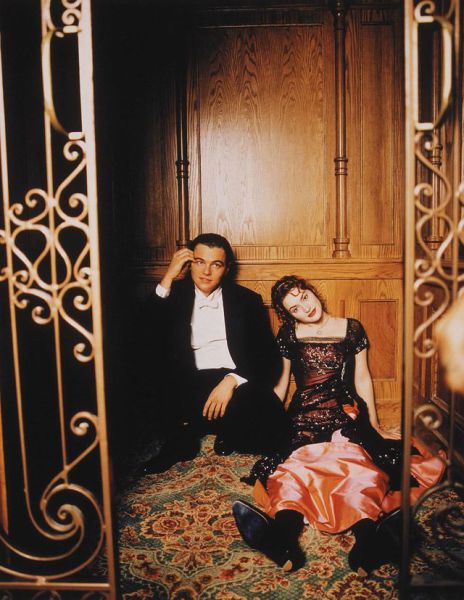 This proves once and for all that the wooden board did have enough room for Jack.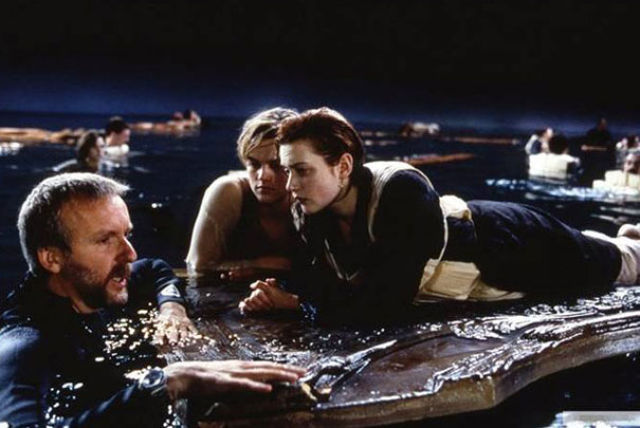 Harry Potter and the Goblet of Fire
Rupert Grint, Daniel Radcliffe, Alan Rickman, Mike Newell prove that Harry and Snape actually can get along.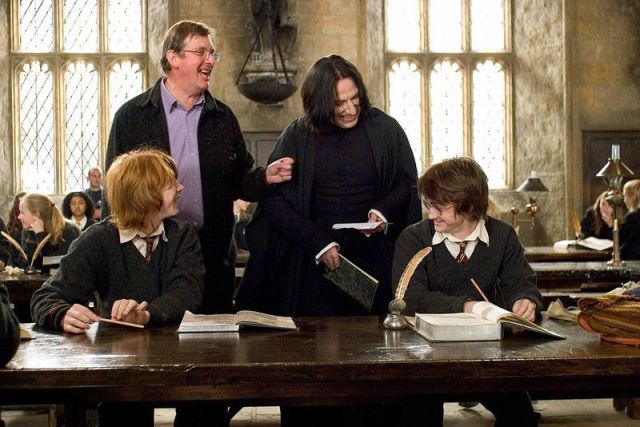 Enemies become friends when the camera isn't rolling, as Voldemort and Dumbledore share a laugh.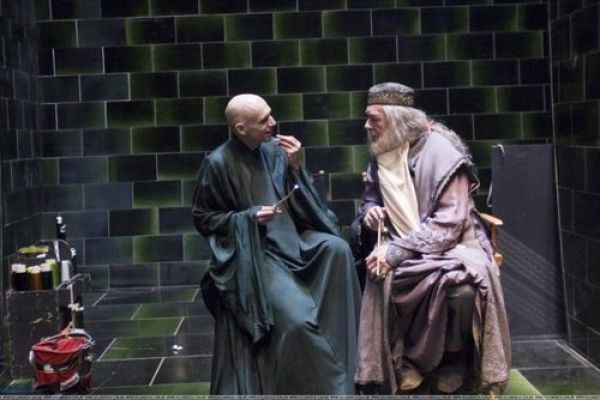 The Avengers
Director Joss Whedon showing the heroes how it's done.
Mark Ruffalo looking significantly less intimidating as The Hulk.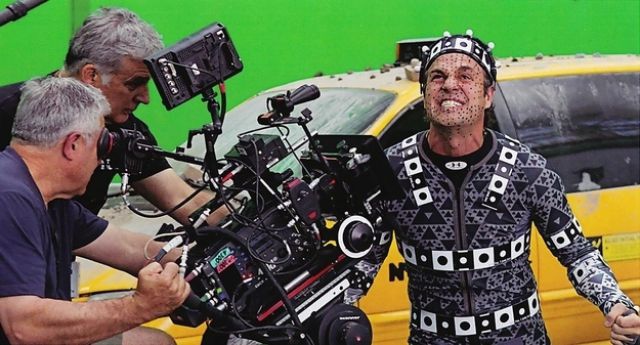 Marie Antoinette
Kirsten Dunst and Jason Schwartzman use some technology that definitely doesn't mix with their outfits.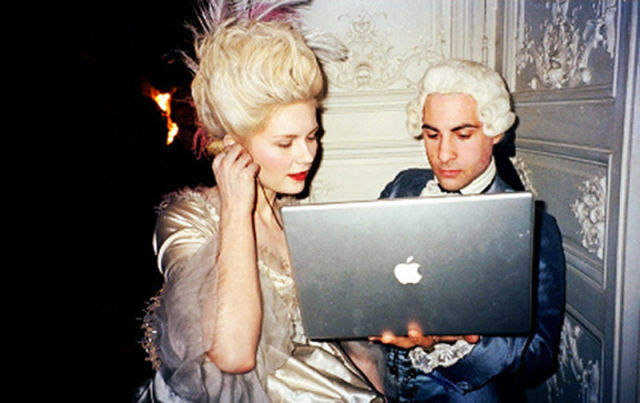 Lord of the Rings
Gandalf, along with his stunt and riding doubles.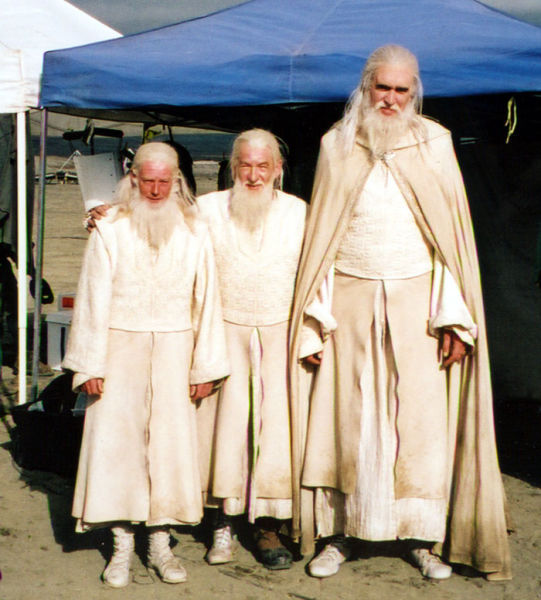 Jaws
Steven Spielberg bravely lounges in the mouth of the shark.